I thought it might be useful if members of this Forum identify whose locomotive rolling stock models they use on their layout. To start - I model British Outline and have a number of "Farish", "Dapol", and "Union Mills" engines.
One of my main suppliers for "Farish" and "Dapol" models is Hattons of Liverpool (ordered online), and the "Union Mills" models come direct from a small manufacturer on the Isle of Man who specialises in a small range of steam locos .
Some pictures of each appear below - image 1 "Farish" WD Austerity steam loco model, Image 2 "Dapol" 2 X Class 27 diesel loco models, Image 3 "Uniion Mills" 2 X B12 steam loco models.
" />
" />
" />

TDM





For the U.S. outline I normally use Atlas or Kato for locomotives.  For French rolling stock I have used a wide variety, REE, Mikadotrain, Startrain etc.
I haven't really been active in British stuff for a few years now.  My best purchases, although expensive, came from CJM who produce some beautifully painted locomotives.  I can't bring myself to weather them though.  They will probably be sold soon to enable me to buy more U.S. and French N Scale.

Delfin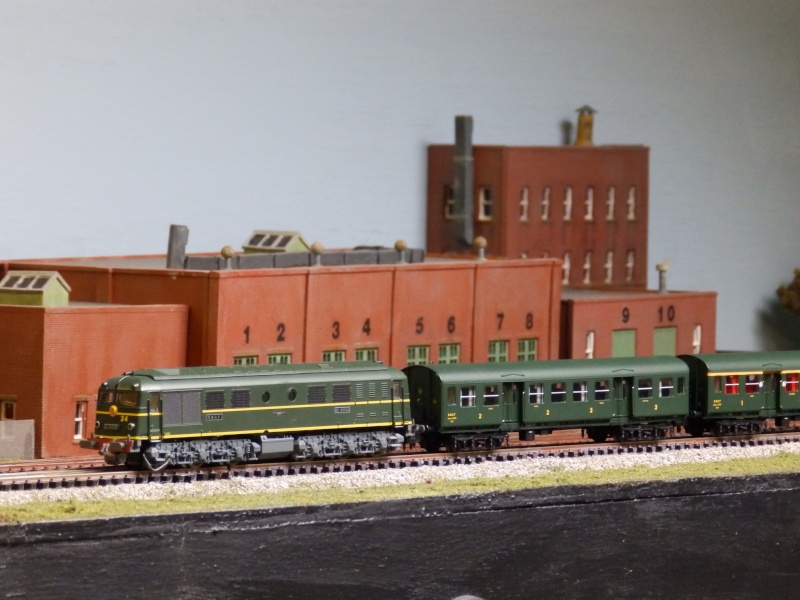 " />
For french N-Scale locomotives, from my side, Hobby66, Mabar, Startrain, Fleischmann, Minitrix, Mikadotrain
For N-Scale rolling stocks : REE, Mabar, Fleischmann, Minitrix, LS Models, Modellbahn Union, TJ-Modeles,...

For rhaetian Nm-Scale : Lok14, AB-Modell, N-track, Lokschlosserei,...

Thomas






---
Permissions in this forum:
You
cannot
reply to topics in this forum