4 new versions of the Railcar type X2800 from Mikadotrain/REE will are announced for November 2015 :

Thomas





I didn't intend to buy one of these, Ep.V is outside the period I model.  Nevertheless when I saw one at the Sedan exhibition I couldn't resist it.  Very nice it looks too.  I took a photograph of it posed on one of my American modules.  However, I haven't a clue how to upload a photograph on this forum, so attached is a link which may, or may not, show as a photograph!
Delfin
Hi Delfin,

I modified your post to display your picture.
You must give the link to the image between the both BBcode [img] tags and not the lik to the webpage where is your picture.

Regards

Admin

Admin





Thank you very much, this is a second attempt to see if I can post a picture.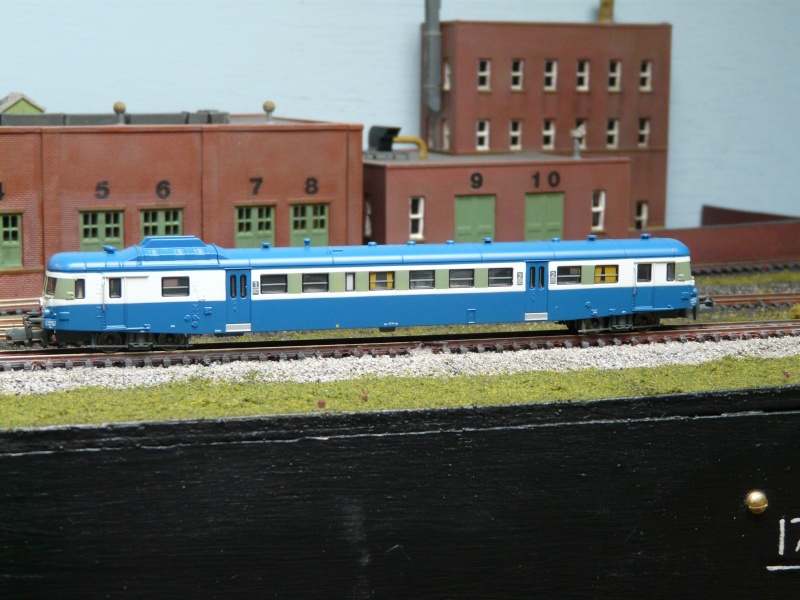 " />
Delfin
I still didn't can see one other than on pictures, as my regular trainshop in Grenoble didn't received some of the first delivered ones.
I prefer to wait to see one before to decide if I buy one or not.

Anyway, it looks good on your picture, as well as your american modules.

Thomas





I have now fitted the DCC chip to X2907. It runs more quietly than on DC and looks very nice on the move.

Delfin
The 4 new versions of the Railcar type X2800 from Mikadotrain/REE are now available :
And some other versions are already planned for 2016...

Thomas





Does anybody know if the sound decoder (décodeur sonorisé) mentioned above is actually available? If so is it easy to install and is the sound quality good?

Delfin

---
Permissions in this forum:
You
cannot
reply to topics in this forum