The both french manufacturer REE Modeles and Mikadotrain, working together on the french N-Market, already announced 2 weeks ago a very important new model for the french Market, the dieselelectric trainset type X2770 "RGP 1" in TEE livery: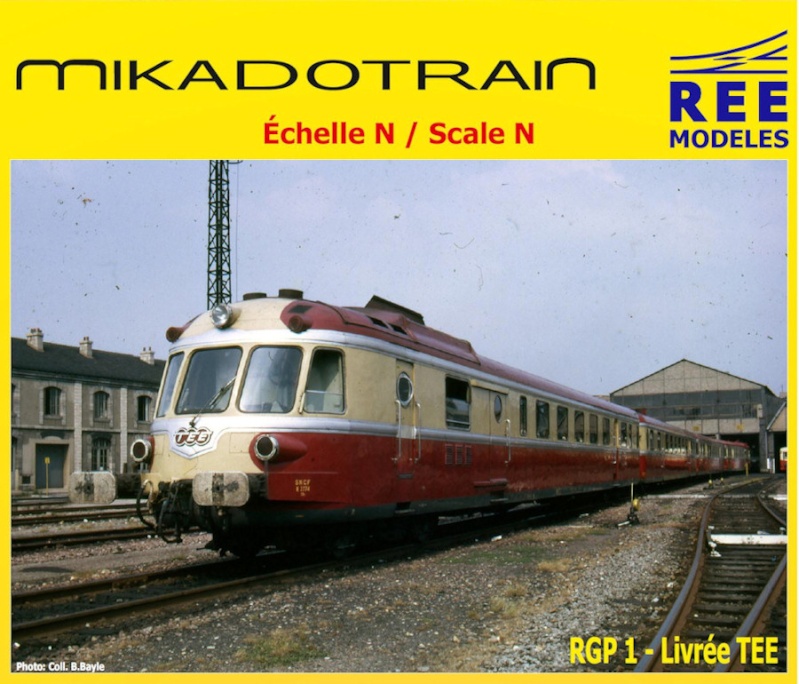 Interesting is this TEE trainset not only for the french market as it was used on following TEE :
- Arbalète (Paris-Zürich)
- Edelweiss (Zürich-Bruxelles)
- Île de France et Etoile and Nord (Paris-Amsterdam)
- Parsifal (Paris-Dortmund)
- Brabant (Paris-Bruxelles)
- Mont-Cenis (Lyon-Milan)
- Rhôdanien (Genève-Marseille)
- Le Catalan (Genève-Port-Bou)
This trainset is then also very interseting for belgian, dutch, german, italian, and swiss N-Scale enthusiasts

Thomas





Thanks Thomas,

Looks lovely. Think I can put up with waiting for it's production as can't afford it now.

Am still waiting for the Arnold CC 72000 but still doesn't seem to have been released yet. Christmas present hopefully.

Cheers weave
In my opinion this RGP TEE will not be in production util autumn 2016. But prototypes will surely be shown before in some model train Shows.

Concerning the Arnold CC 72000, decorated pre-production models has already been shown and I think the models will be delivered for Christmas, or at the latest in the first mounths of 2016.

Thomas





Hi,

Just to say regarding the Arnold SNCF CC72000, although the German sites still just say available for pre order, a Polish site I came across says it's being released and available on the 28th of December.

Won't be under my Christmas tree but will looking forward to a New Year's present and then I'll save up for the RGP 1.

Thanks weave




Similar topics
---
Permissions in this forum:
You
cannot
reply to topics in this forum